Mixed Seed Stuffing Balls Recipe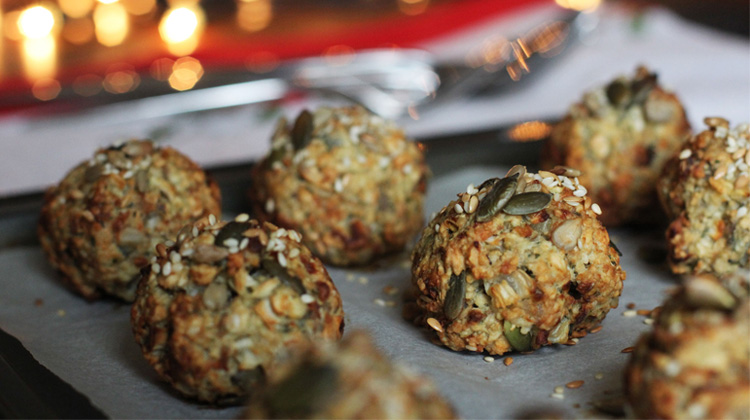 Serves: 6 | Prep time: | Cooking time:
180

Calories &

10

g fat per serving.
125g fresh Breadcrumbs
150g pork Sausage Meat
50g Mixed Seeds
1 tbsp fresh Sage
1 Onion
1 Egg
Knob of Butter
Directions
If you're looking to make your stuffing from scratch, you must try my Mixed Seed Stuffing Balls. Made with seeds and sausage meat, they're full of flavour and a real crowd pleaser!
Firstly, prepare the Onion by finely chopping then setting aside. Then take the Sage leaves, finely chop and set aside with the Onion.
Pour the Breadcrumbs into a mixing bowl and throw in the chopped Onion, Sage, and a third of the Mixed Seeds. Then mix everything together.
Beat the Egg then stir into the Breadcrumb mixture.
Finally, mix in the Sausage Meat and a knob of Butter, adding a little water as you go to make the stuffing easy to roll into balls.
Roll out 12 stuffing balls and place them onto some greaseproof paper on a baking tray. Then sprinkle the rest of the Mixed Seeds over the top of each stuffing ball.
Cook on 180c for between 25-35 minutes, or until they've just started to brown.
These go great with your Christmas or Thanksgiving dinner.
Mixed Seed Stuffing Balls Recipe video