Prosecco and Gin Cocktail Recipe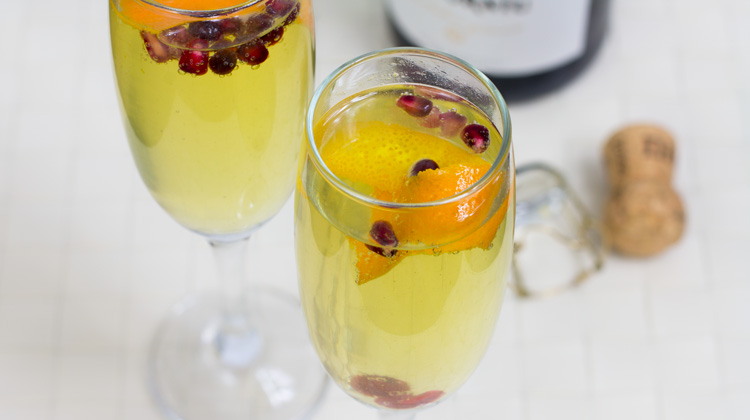 Serves: 5 | Prep time: | Cooking time:
146

Calories &

0

g fat per serving.
20g Pomegranate seeds
Zest from ½ an orange
75ml of your favourite gin
1 Bottle of prosecco
Directions
It's cocktail hour! If you're looking for exciting alcohol drinks to make at home then try my easy prosecco cocktail recipe. Made with gin, pomegranate and orange.
Remove the pomegranate seeds and place into a jug.
Pour in 75ml of gin and add the zest from ½ an orange.
Cover and leave in the fridge overnight for the flavours to infuse.
When you're ready to serve your cocktails, pour the prosecco between 5 glasses and split the infused gin between glasses.
Garnish with peeled orange skin and enjoy.
For more cocktail ideas, try my wine slushies.
Prosecco and Gin Cocktail Recipe video