Eggnog Recipe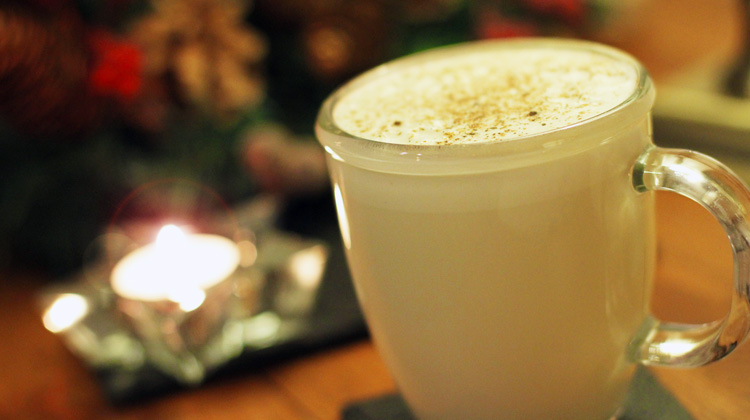 Serves: 10 | Prep time: | Cooking time:
183

Calories &

11.4

g fat per serving.
1 pint Whole Milk
3 Eggs
75g Caster Sugar
1 tsp Vanilla Essence
100ml Brandy
150ml Double Cream
Ground Nutmeg (to dust)
Directions
As an English Man, Eggnog isn't particularly popular on this side of the Atlantic. So for everyone out there who wants to try it, or for any Americans looking for a quick Eggnog Recipe that's perfect for Christmas, here's a simple recipe with cooking video.
Get two large mixing bowls and with the Eggs, separate the yolks from the egg whites into each bowl.
With an electric whisk, start whisking the egg whites whilst pouring in the Sugar until fluffy.
Pour in the Brandy then Milk and whisk until everything is thoroughly combined.
Quickly whisk the egg yolk until fluffy then mix into the egg white mixture.
In another mixing bowl, whisk the Cream until it starts to hold its shape. Add this to the egg white mixture along with the Vanilla Essence, hand whisk until smooth, then it's ready to serve with a dusting of Nutmeg.
Remember to check out my Christmas Recipes for more inspiration.