Easy Guacamole Recipe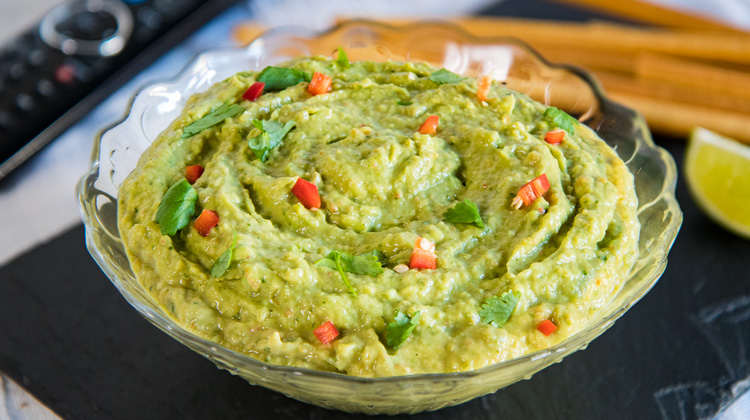 Serves: 8 | Prep time: | Cooking time:
72

Calories &

7.1

g fat per serving.
2 Ripe avocados
6 Cherry tomatoes
2 Spring onions
½ Handful fresh coriander
½ Red chilli
Seasoning
Juice from ¼ wedge of lime
Directions
My tasty, vegan friendly guacamole recipe is perfect to enjoy when watching the Super Bowl. It's inspired by Mexican and Indian flavours and is really easy to make.
Roughly chop the spring onions, chilli and cherry tomatoes.
Add the spring onion, chilli, tomatoes, coriander and lime into a jug. Blitz until smooth.
Scoop the flesh from the avocados and briefly mash.
Add the avocado into the jug with the other ingredients. Blitz until you're happy with the consistency of the guacamole (chunky or smooth).
Season if necessary then serve.
TIP! Prepare in advance and store in the fridge until needed.
Easy Guacamole Recipe video