Curry Beef Burgers Recipe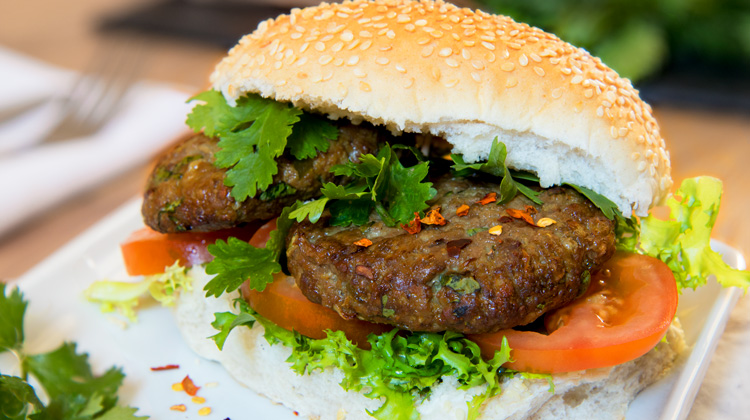 Serves: 4 | Prep time: | Cooking time:
105

Calories &

3.8

g fat per serving.
250g Ground minced beef
½ Onion
1 Garlic clove
½ Whisked egg
4 Jalapenos
Pinch of Chilli flakes
1 tsp Dijon mustard
3 tsp Curry powder
Seasoning
Handful Fresh chopped coriander
Directions
If you're looking to jazz up what you throw under the grill, then check out my curry beef burgers recipe. The Indian spices are a tasty addition to a regular burger patty.
Mince the onion and garlic in a food processor.
Add to a large bowl along with the rest of the ingredients. Season generously with salt and pepper and thoroughly mix together.
Separate the mixture between 4 and make 4 burger patties between the palms of your hands.
Place on greaseproof or parchment paper and leave to firm up in the fridge for at least a couple of hours.
Cook under the grill or on the BBQ until cooked through. Serve in buns garnished with more fresh coriander.
Check out all my other Indian inspired recipes.
Curry Beef Burgers Recipe video