Boozy Easter Nests Recipe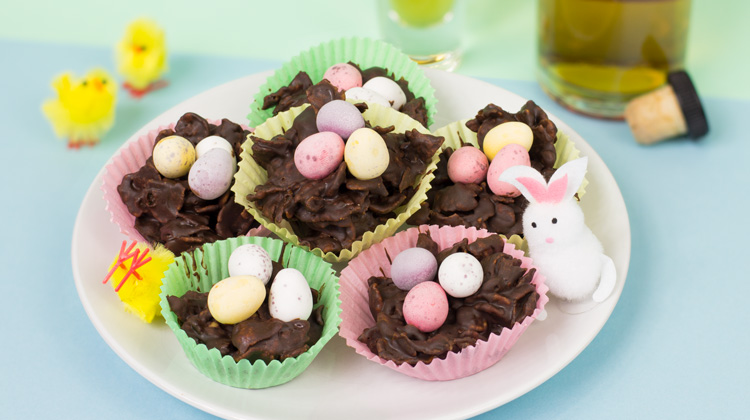 Serves: 12 | Prep time: | Cooking time:
187

Calories &

10.8

g fat per serving.
240g Dark chocolate
2 tbsp Golden syrup
60g Butter
90g Cornflakes
50ml Brandy
36 Mini Eggs
Directions
For an Easter nests recipe with a bit of a kick, try my Cornflake nests made with brandy. Needless to say, these aren't for kids!
Melt the chocolate, butter and golden syrup in a saucepan over a low heat on the stove, or in the microwave.
Remove from the heat and leave to cool for 5 minutes.
Stir in the brandy then stir in the cornflakes until fully coated.
Split the mixture between 12 cupcake cases and place 3 mini eggs on top of each Cornflake nest.
Leave to chill in the fridge for a couple of hours.
TIP! These Easter nests also taste great with Amaretto liquor instead of Amaretto.
Boozy Easter Nests Recipe video