How to cook Lobster Tails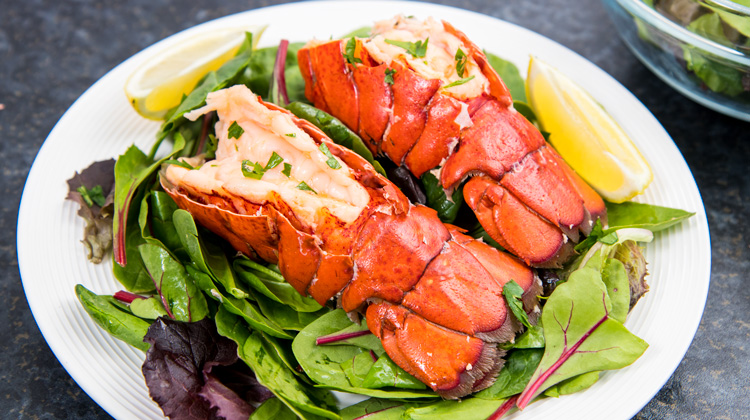 Serves: 2 | Prep time: | Cooking time:
130

Calories &

8.9

g fat per serving.
Directions
Learning how to cook lobster tails is really easy when steamed on the stove. Cooking takes just 7 minutes and they're great for Christmas & Valentines day.
Using a sharp knife or kitchen shears, cut ¾ of the way down the shell of the tails.
Prise partially open and stuff each tail with a small amount of butter.
Place the lobster tails in a steaming basket and steam for 7 minutes with the lid on.
When the meat has turned white and it's cooked through, remove from the basket.
Serve garnished with more butter and freshly chopped parsley.
For a great dessert to go with lobster tails, try my sticky toffee pudding recipe.
How to cook Lobster Tails video