Tzatziki Sauce Recipe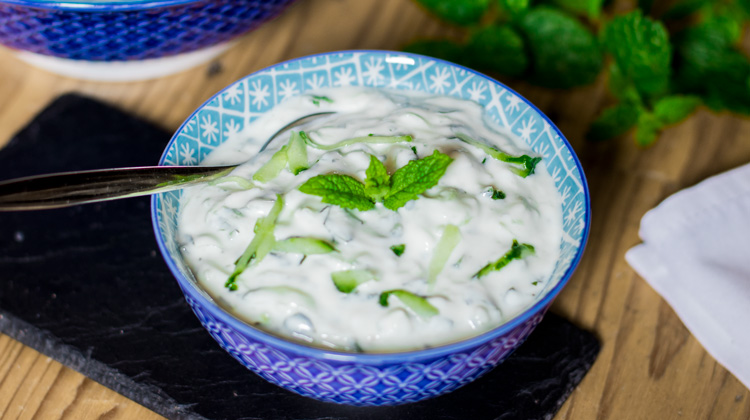 Serves: 4 | Prep time: | Cooking time:
75

Calories &

4

g fat per serving.
250g Greek yogurt
½ Cucumber
2 Crushed garlic cloves
1 tbsp Olive oil
Juice from ½ lemon
Handful chopped mint
Salt & pepper
Directions
If you're looking for a tasty Greek or Turkish yogurt based sauce, then you must try my easy tzatziki sauce recipe. It's simple to make at home and really refreshing.
Slice the cucumber lengthways and remove the seeds from the middle of each half, using a spoon.
Grate the cucumber and place into a sieve. Place the sieve on a bowl and cover. Leave for 1 hour to allow any excess water to drip out.
In a separate bowl, add the garlic, oil, lemon juice, mint and season with some salt and pepper. Stir to combine.
Mix in the greek yogurt then the cucumber (when it's ready).
Leave in the fridge for at least a couple of hours to allow the flavours to infuse.
Love sauce with your food? Check out all my other sauce recipes.
Tzatziki Sauce Recipe video