Healthy Peach Ice Cream Recipe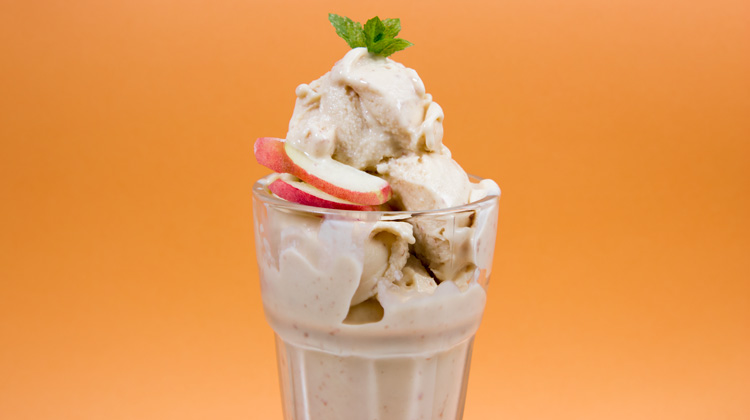 Serves: 4 | Prep time: | Cooking time:
236

Calories &

6

g fat per serving.
Directions
My healthy peach ice cream recipe is made with Quark cheese to make it low in calories. It's easy to prepare at home and needs few ingredients.
Add the egg yolks, Quark cheese, milk and 2 tbsp of honey to a saucepan.
Over a low heat on the stove, stir continuously (10-15 minutes) until the mixture thickens and is smooth. Remember to keep it on a low heat so the egg doesn't scramble.
Remove from the heat and leave to chill completely in the fridge.
Blitz the peaches (without the stones) in a food processor until smooth.
Add the peach and 1 tbsp of honey to a clean saucepan. Reduce down and thicken over a low heat for 10 minutes. Then leave to cool in the fridge.
Add the cooled mixtures to the bowl of an ice cream maker and begin churning.
Once the machine has finished, enjoy straight away or store in the freezer.
Love ice cream? Check out all my other ice cream recipes.
Healthy Peach Ice Cream Recipe video