Basil Ice Cream Recipe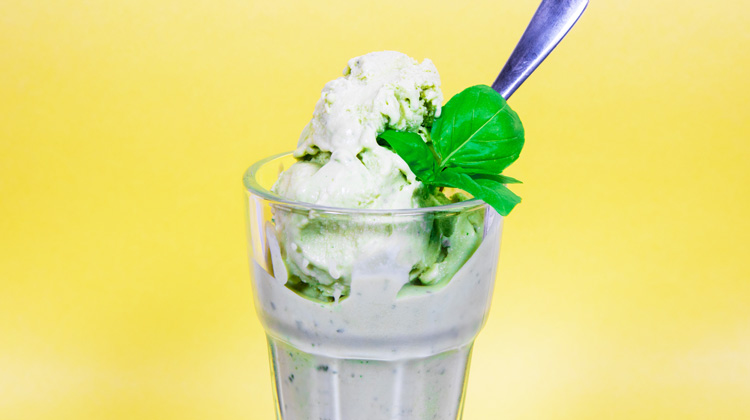 Serves: 4 | Prep time: | Cooking time:
495

Calories &

43

g fat per serving.
Directions
It may sound unusual, but basil offers a really refreshing flavour and makes my basil ice cream recipe taste great. It's easy to make at home and cannot be made without and ice cream maker.
Add the milk and basil to a food processor and blitz until the basil is chopped into small pieces.
Pour into a saucepan over a low heat on the stove. Add the cream, stir, and bring up to a gentle simmer.
Meanwhile, pour the egg yolks and sugar into a mixing bowl. Use a whisk to beat together until thick and pale.
When the milk and cream are simmering, pour the egg yolk and sugar in. Stir continuously for 15 minutes to thicken. Remain over a low heat so the eggs don't scramble.
When thickened, pour into a heatproof bowl and leave to chill completely in the fridge.
When cool, pour into the bowl of an ice cream maker and set to churn until you're happy with the consistency of the ice cream.
Serve straight away or store in the freezer for up to a week.
Love basil? Check out all my other recipes that use this lovely herb.
Basil Ice Cream Recipe video